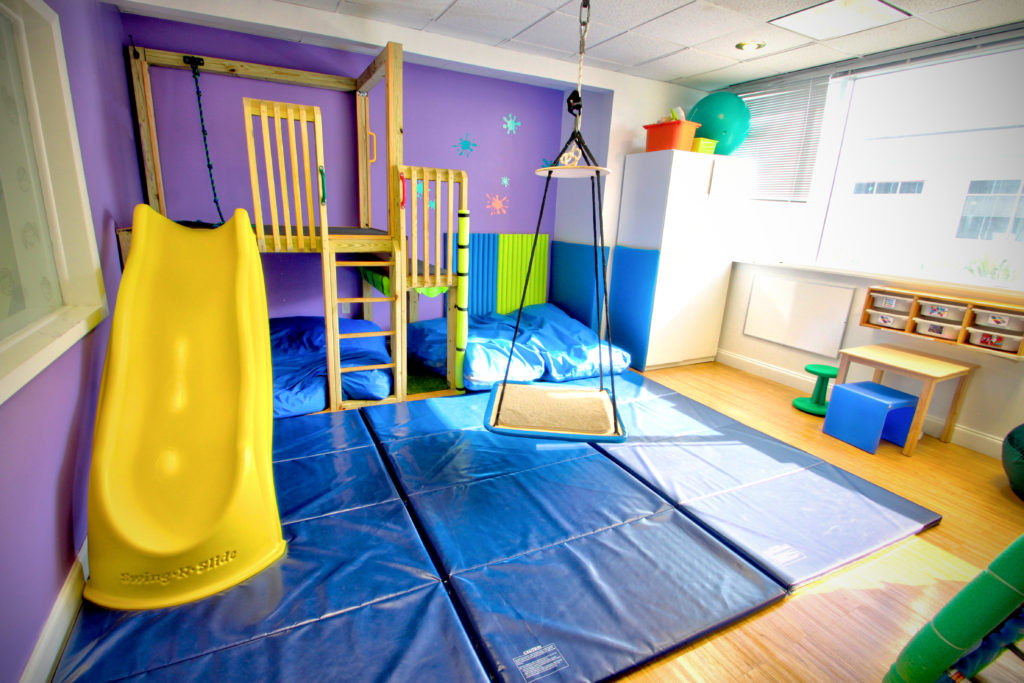 Occupational Therapy
Speech Therapy
Social Groups
Parent Coaching
Our Facility
Our unique and friendly facility is comprised of over 4,000 square footage of space designed to serve as an inviting, motivating and nurturing environment for our children and and their families. At Thinkering Kids we have multiple costume-made rooms that include gyms with indoor playground structures, swings and safety flooring. Other rooms offer low-stimulation environments, as well as areas to work on daily living activities, including our DIY/Lunch room. All areas have been designed to create opportunities for children to engage in activities that fit their individual needs, challenge their sensorimotor skills, develop balance, gross motor skills, social skills, interaction and communication. Our goal is to encourage learning through exploring, creating and expanding ideas through play.

In addition to providing an outstanding facility for our TKidsT children, we offer comfort for the families we serve. Our TKidsT Corner, located in the waiting room, provides a fun and entertaining place for our TKidsT children and their siblings.

We encourage you to contact us soon to plan a visit .
Here is a tour of our facility
Building relationships sparks curiosity, thinking, creativity and mindful learning